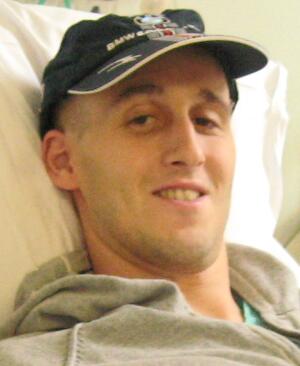 History
Length: 1:20
In this video Dr. Jean Paul Martin talks about how he and his wife Dr. Marie-Reine Martin established the Foundation for Burkitt Lymphoma Research in memory of their son Xavier, who passed away in May 2010 from a relapse of Burkitt Lymphoma. He also mentions that Dr. John Irvin was appointed the Foundation's Executive Director, a world renound Scientific Advisory Board (SAB) was established consisting of experts in basic and clinical research of Burkitt Lymphoma; pictures and biographies of the current SAB members are included at the end of this video segment. Jean Paul states that the first strategic project recommended by the SAB was the clinical molecular characterization study, titled The Burkitt Lymphoma Genome Sequencing Project (BLGSP). Specific details about the study and associated documents are included under the tab About BLGSP.
Mission
Length: 1:16
Dr. Marie-Reine Martin discusses the Mission of the Foundation, and finally Dr. Jean Paul Martin discusses the Goal of the Foundation, which is to better understand the cause of Burkitt Lymphoma, which then may lead to better treatment of not only BL, but perhaps other cancers as well.
Learn more about the following: 
Partnerships for Research in Burkitt Lymphoma
Length: 0:42
Dr. Corey Casper speaks to the important role the Foundation for Burkitt Lymphoma Research plays as a catalyst to accelerate research that is primarily funded through government sources.